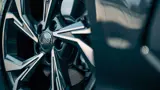 Injecting new life and a local touch into an iconic brand.
Brand / Strategy / Identity / Design / Print / Motion / Film / Digital / Art Direction / Social / Signage / Exhibition / Apparel
Across our enduring partnership with the esteemed automotive giant Audi, we've been instrumental in crafting an array of marketing assets. These include brochures, direct mail campaigns, social media content, promotional material, exhibition resources, outdoor banners, online advertisements, national advertising campaigns, and dealership promotional material tailored specifically for Audi Ireland.
When initially tasked with collaborating on the Audi Ireland collateral, there was a distinct need for a new, innovative, and personalised approach. We embarked on this challenge, devising a fresh strategy to align with the unique landscape of Audi in Ireland. Our collaboration continues, addressing the client's evolving marketing needs, drawing inspiration and guidance from the fundamental essence of the Audi brand.